The new Wolfram Language Plugin Version 2019
The Wolfram Language Plugin for IntelliJ IDEs has come a long way since its idea was born in 2012, almost seven years ago. When I began, I envisioned it as a community project with at least a handful of developers who team up and work together. However, I knew from the start that there is a good chance this plan is too ambitious because the IntelliJ SDK is massive and working with it means to read a good deal of its code to understand how to use it. Additionally, such a plugin needs to be written in Java and requires quite some patience to investigate the syntactical quirks of the Wolfram Language.
Although the development remained a one-person job, the Wolfram Language Plugin was surprisingly well-received by its users. It was downloaded over 60.000 times, and it is used in large packages like IGraphM by Szabolcs Horvat successfully. Currently, the Wolfram Language Plugin has around 1000 downloads per month, and I'm glad that its users like it.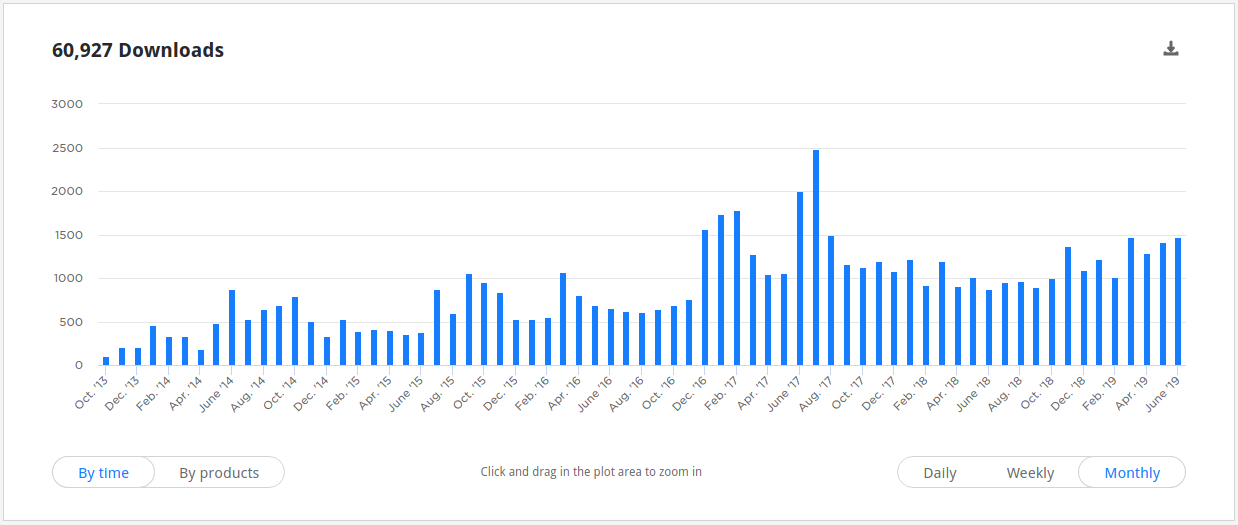 Today, I'm happy to announce that the next version of the Wolfram Language Plugin is available for IntelliJ platform based products versions 2019.1. That means it works for current versions of IntelliJ IDEA, PyCharm, CLion, and others. From now on, the plugin will also be available through the new JetBrains Marketplace which was initially released earlier this month and will be polished in the upcoming weeks.
The JetBrains Marketplace
Like iTunes or the Google Play store, the JetBrains Marketplace allows 3rd party developers to license their plugins and get revenue from user's subscriptions. The advantage for developers like me is that everything will (soon) be entirely integrated into the IntelliJ ecosystem, making a lot of things easier. In particular, this means JetBrains handles licensing and user-management, which will also come to the advantage of the end-user. Installing and updating plugins will be as easy as before.
But why change the Wolfram Language Plugin from a free, open-source project to a paid service? Back in 2012, I was hoping it can be a community project with several people working on the code. However, it is 2019, I'm still working alone, and it's safe to say that this plan has failed. Maintaining code, developing new features, and taking care of the website and user communication takes a good portion of my free time. If the revenue from the subscriptions helps me to pay the bills, I can set apart more official time to work on the plugin. If this works out, the users will benefit because when more time is spent on the plugin, the quality of features and documentation will increase. In the following, I will answer the most pressing questions.
Who has to pay how much?
There will be a subscription fee for commercial and private licenses. So when you use the plugin to develop projects that you don't share as open source, or you use it within your business, you have to pay a subscription fee. I have chosen a very moderate pricing scheme of 3 Euro per month for private and 12 Euro per month for business licenses. If you pay for one year upfront, the fee will only be reduced to 10 times the monthly fee, i.e. 30 Euros and 120 Euros per year respectively.
Will there be free licenses?
Yes. When the JetBrains Marketplace is finalized, you will be able to apply for many special offers which include free licenses for open-source projects, students, teachers, training courses, etc. Additionally, there will be reduced offers for a wide range of other uses and, of course, there is a free 30-day trial. To sum it up, the Wolfram Language Plugin will support all special offers that are also available for IntelliJ IDEA.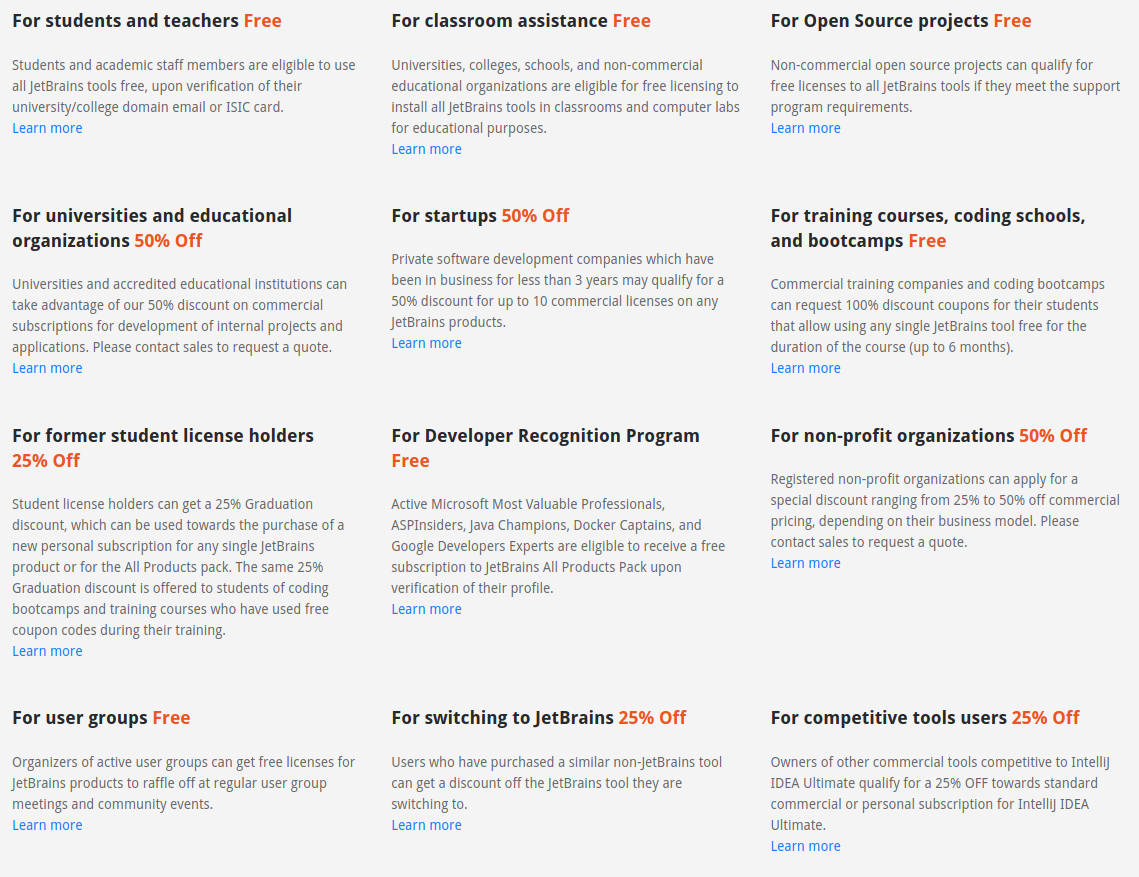 What is the current status?
The JetBrains Marketplace is not finalized yet and things like applying for an open-source license are still worked on. At the moment, the licensing works for IntelliJ IDEA Ultimate only. I have not implemented any countermeasures for other platforms, and you can use the Wolfram Language Plugin on other supported IDEs for free for the time being. I estimate it will take a couple of months for JetBrains to finalize the Marketplace for all products and until then, I would be delighted if as many people as possible try and test the Wolfram Language Plugin.
There will probably some more bumps along the road in the next weeks, so please be patient with me if we hit any. In the meantime, if you have any questions about the new version, the Marketplace, licensing, or documentation, please post in the LinkedIn group group or visit the Gitter chat.